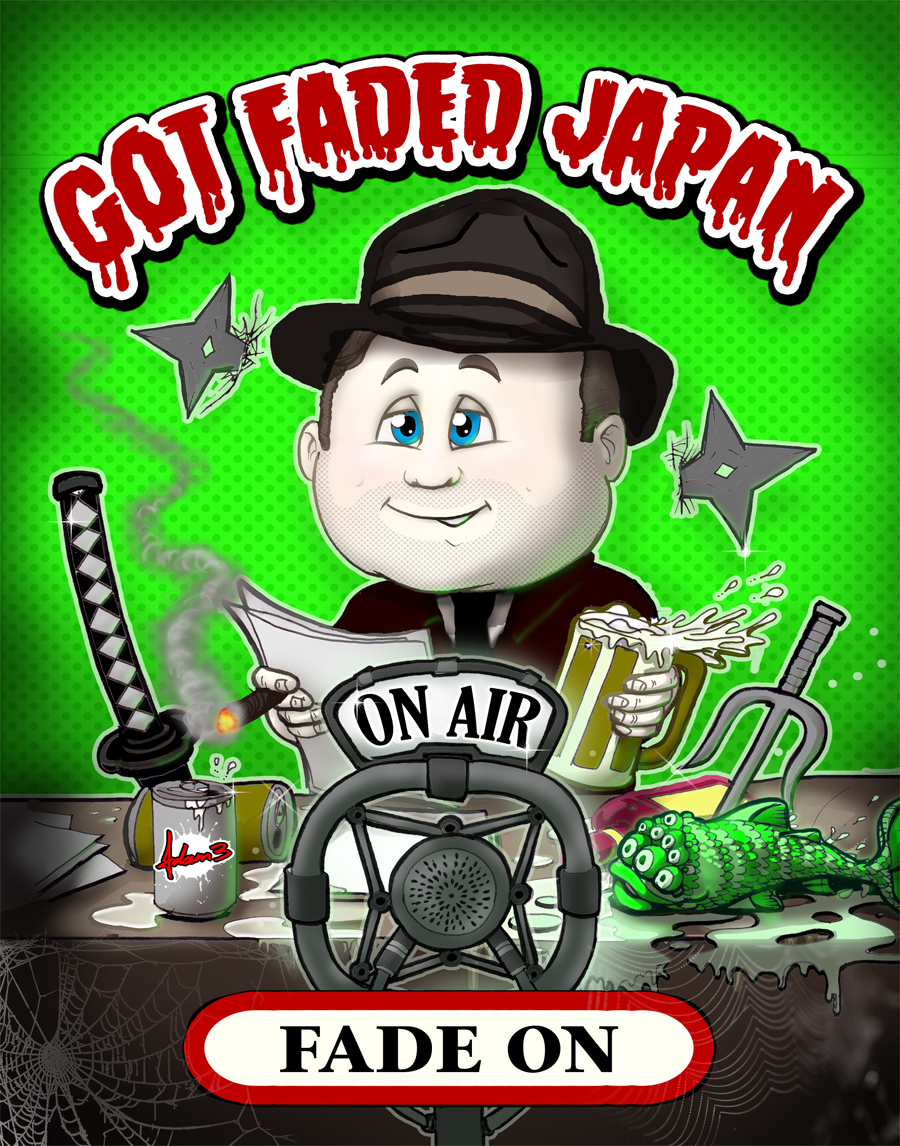 Got Faded Japan ep 473
Johnny skips town and heads back to Michigan for a "funacation" where he met up with long time Fader, Cuz Chris! The dynamic duo fall down the rabbit hole and explore the world of Michigan's strange brew!
FADE ON!!!
NOW YOU CAN DIRECTLY SUPPORT THE SHOW AND BECOME A PATREON!
Supporting GOT FADED JAPAN ON PATREON directly supports keeping this show going and fueled with booze (seriously could you imagine the show sober?? Neither can we)
SUPPORT GFJ at:
https://www.patreon.com/gotfadedjapan
CHECK OUT OUR SPONSORS AND SUPPORT THE SHOW!!!!
1.
THE SPILT INK: Get prints and art at:
ETSY
https://www.etsy.com/shop/TheSpiltInk?ref=hdr_shop_menu
SITE
https://www.thespiltink.com
2.
Ghost Town Pomade
FADE IN STYLE with Ghost Town Pomade.
Get yours today by contacting:
ghosttownpomade@gmail.com
3.
Gamuso:
ADDRESS:2-12-5 Takuei building 2F-3F Asagaya-Kita Suginami-ku Tokyo2min from JR Asagaya Sta NorthExit
4.
MITSUYA:
1 Chome- 13 -17 Asagayaminami, Suginami Tokyo 166-0004 
Tel & Fax: 0303314-6151Email: saketoyou0328@gmail.com
GET YOURSELF SOME GOT FADED JAPAN MERCH TODAY!!!
We have T-Shirts, COFFEE Mugs, Stickers, even the GFJ official pants! BUY NOW AND SUPPORT THE SHOW:
http://www.redbubble.com/people/thespiltink/works/16870492-got-faded-japan-podcast
The Got Faded Japan Podcast gives listeners a glimpse of the most interesting side of Japan's news, culture, peoples, parties, and all around mischief and mayhem. Hosted by Johnny and Tom who adds opinions and otherwise drunken bullshit to the mix. We LOVE JAPAN AND SO DO YOU!
Send us an email on Facebook or hell man, just tell a friend & post a link to keep this pod rolllin' Fader! Kanpai mofos!
Play Now